Top Home Trend Designs for 2023
With a new year comes a fresh start—and this should extend to your home décor too. Your home should be a reflection of your style—but like the changing seasons, you may be due for a makeover. Our thoughtfully appointed residences make for the perfect foundation to help you live in your element, boasting stunning new construction, timeless designs and classic finishes in innovative communities across the country. To help you usher in the new year in style, we've compiled a list of what home trend designs to look out for in 2023.
As Good as Gold
Bring your home into the gilded age—with an ultramodern twist. Golden tones are forecasted as one of the most popular home décor color trends for 2023. Regal by nature, golden hues can elevate your interior for a luxe feel.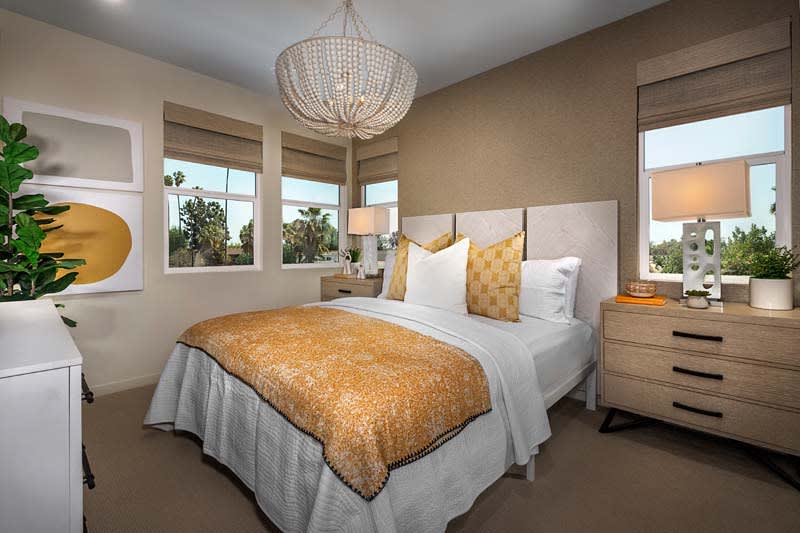 Plan One at Nolin in Anaheim, CA
It can be as simple as introducing ornamental light fixtures, throw pillows and planters into your space, or as lavish as adorning a wall with shimmering flecks of color accented by geometric patterns for a multidimensional twist.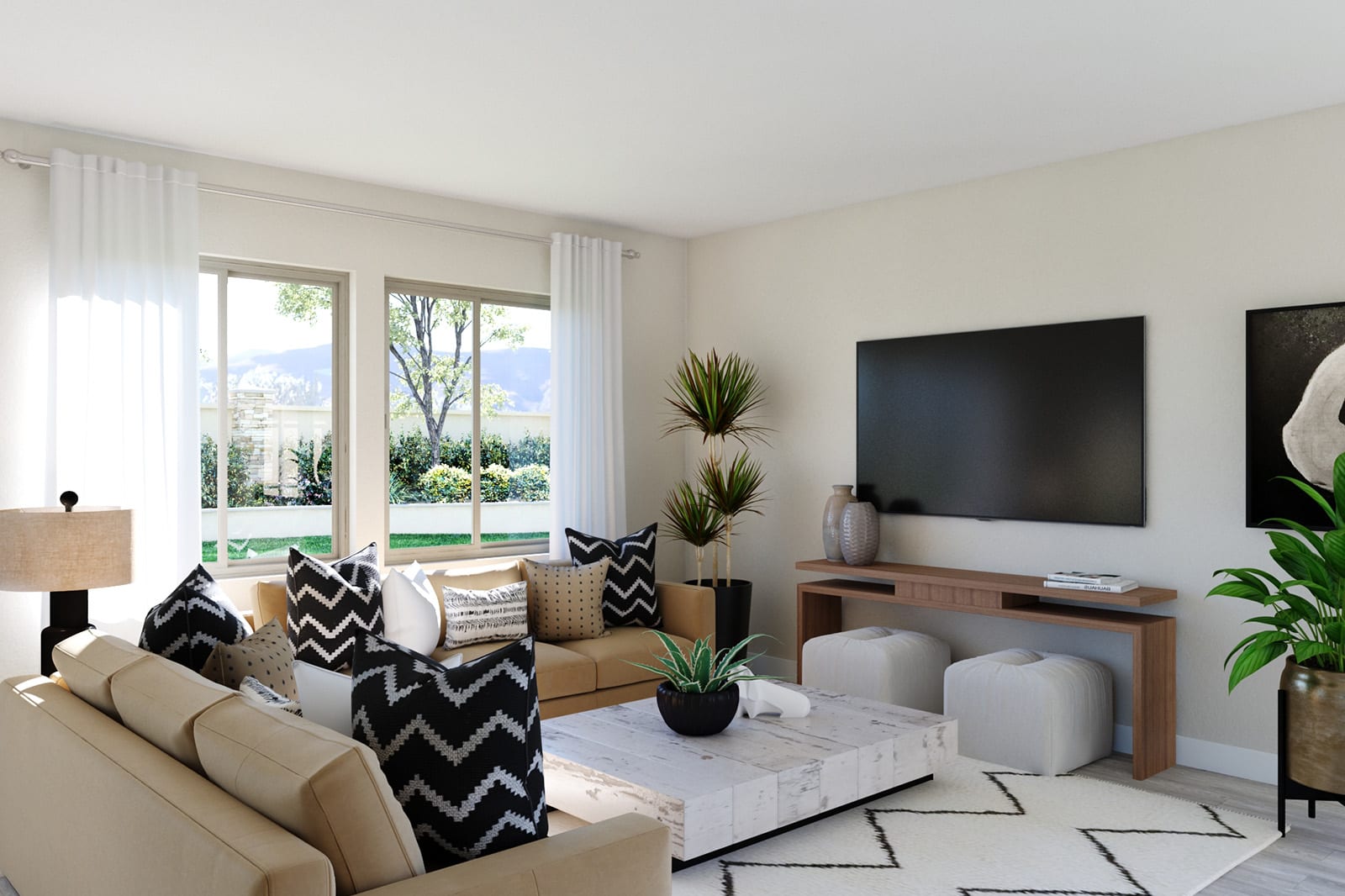 Contena at Marketside Tercera at Verrado in Buckeye, AZ
Bring the Outdoors In
Breathe new life into your home with a little help from Mother Nature. Biophilic design has been embraced by the interior design world in recent years, and it's looking like it will remain a staple into 2023. Drawing inspiration from the natural world, this design concept incorporates natural elements into your décor to make you feel more grounded to the earth.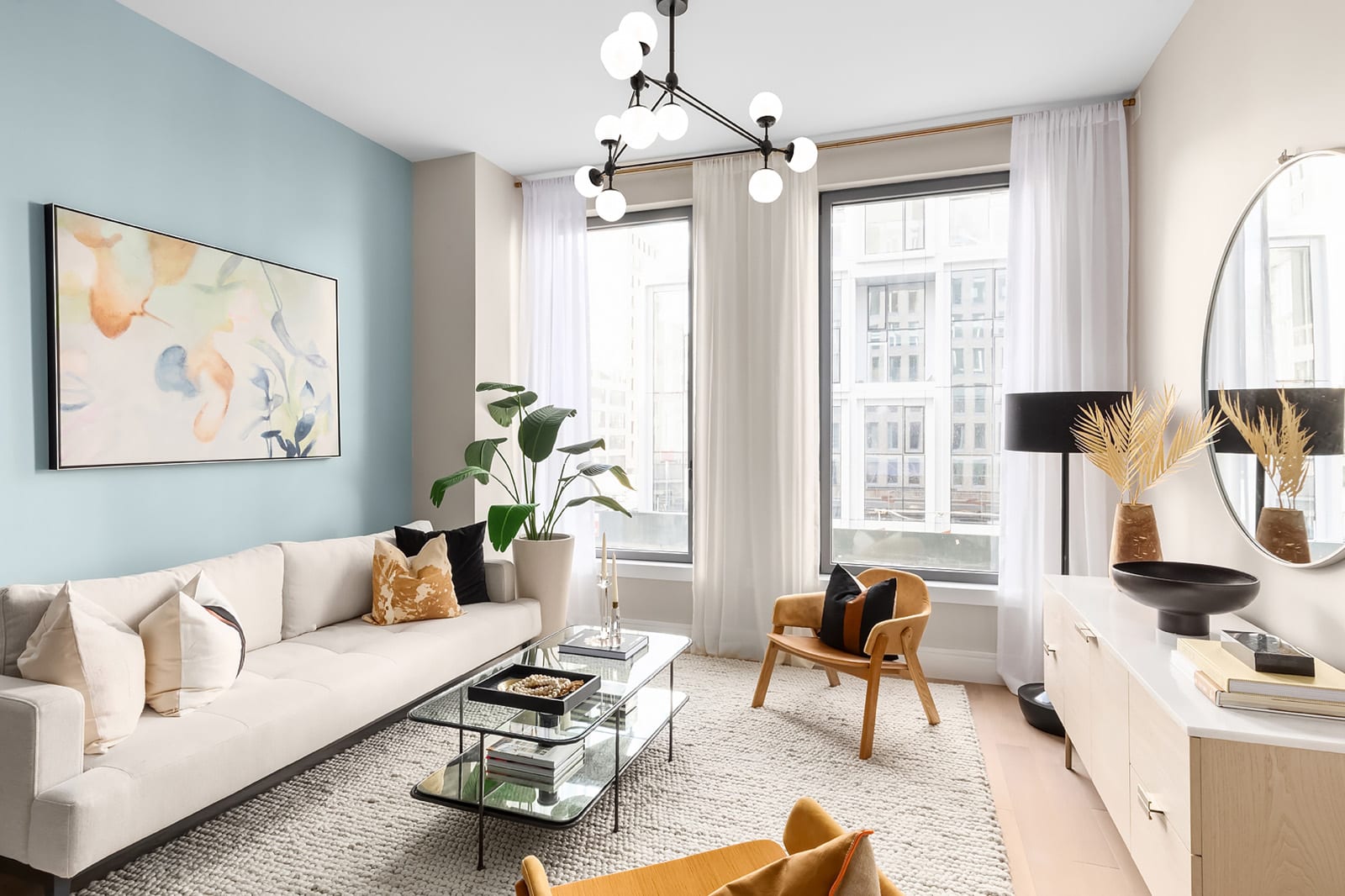 Plan 3C at FÖRENA in New York, NY
Be it flora or fauna, this multifaceted style is also multisensory. Intermingling organic material, such as plant life, with earthy tones and textures enhances your connection to the outdoors—without ever having to go outside. Think wicker chairs, marble countertops, shag rugs, faux fur pillows and hues reminiscent of the elements—blues, greens, browns and beyond.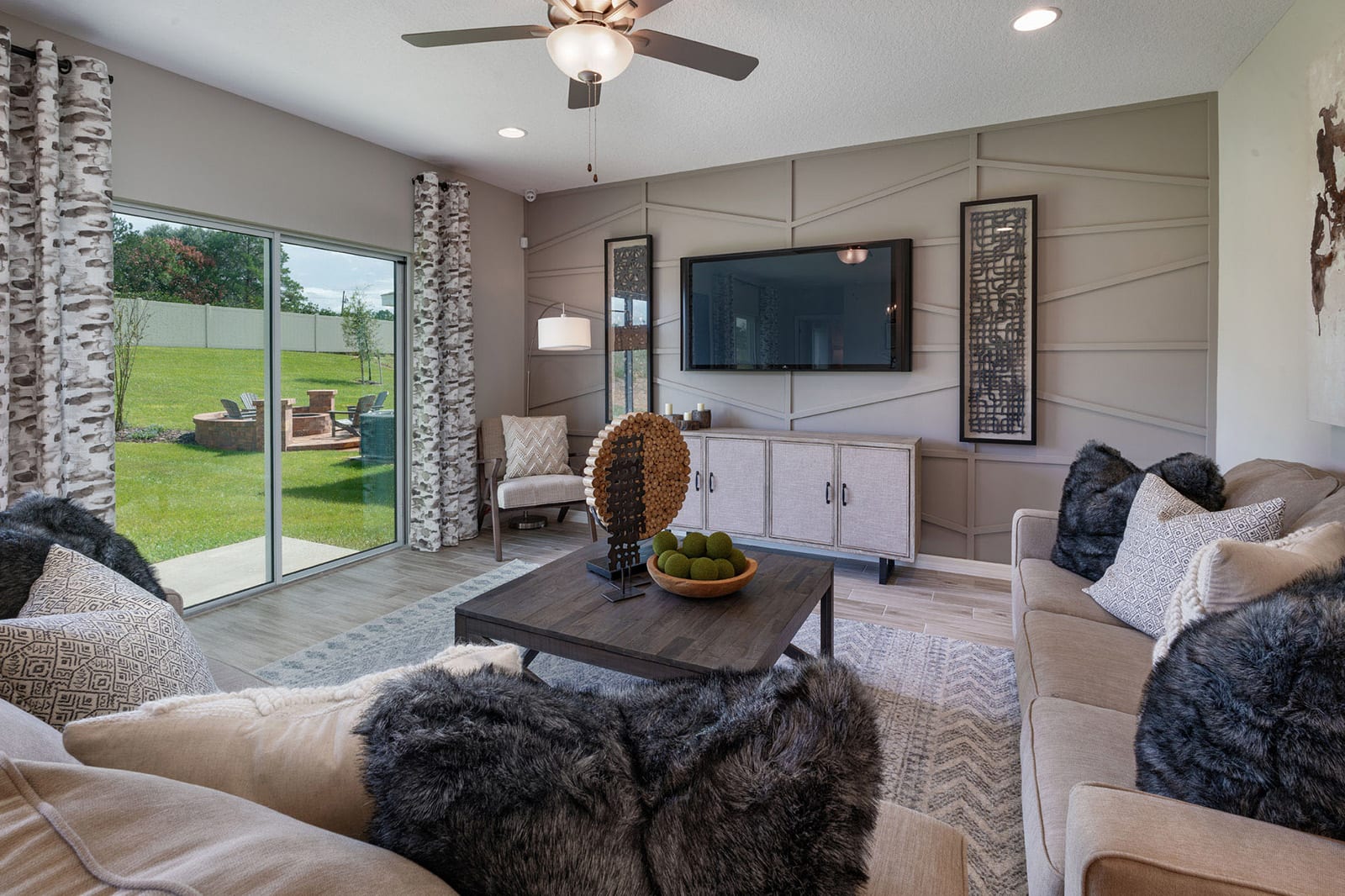 Bartley Flex at Hammock Reserve in Haines City, FL
Blasts from the Past
Nostalgia has never looked so good. Bygone styles are having their moment—again—and are poised to be one of the top home trend designs to look out for in 2023. From art deco revival to trinkets from grandma's antique collection, we're seeing fresh takes on former favorites. Revisit the decorative styles of the 1930s with bright bursts of color, geometric patterns, vintage prints and elements that highlight symmetry.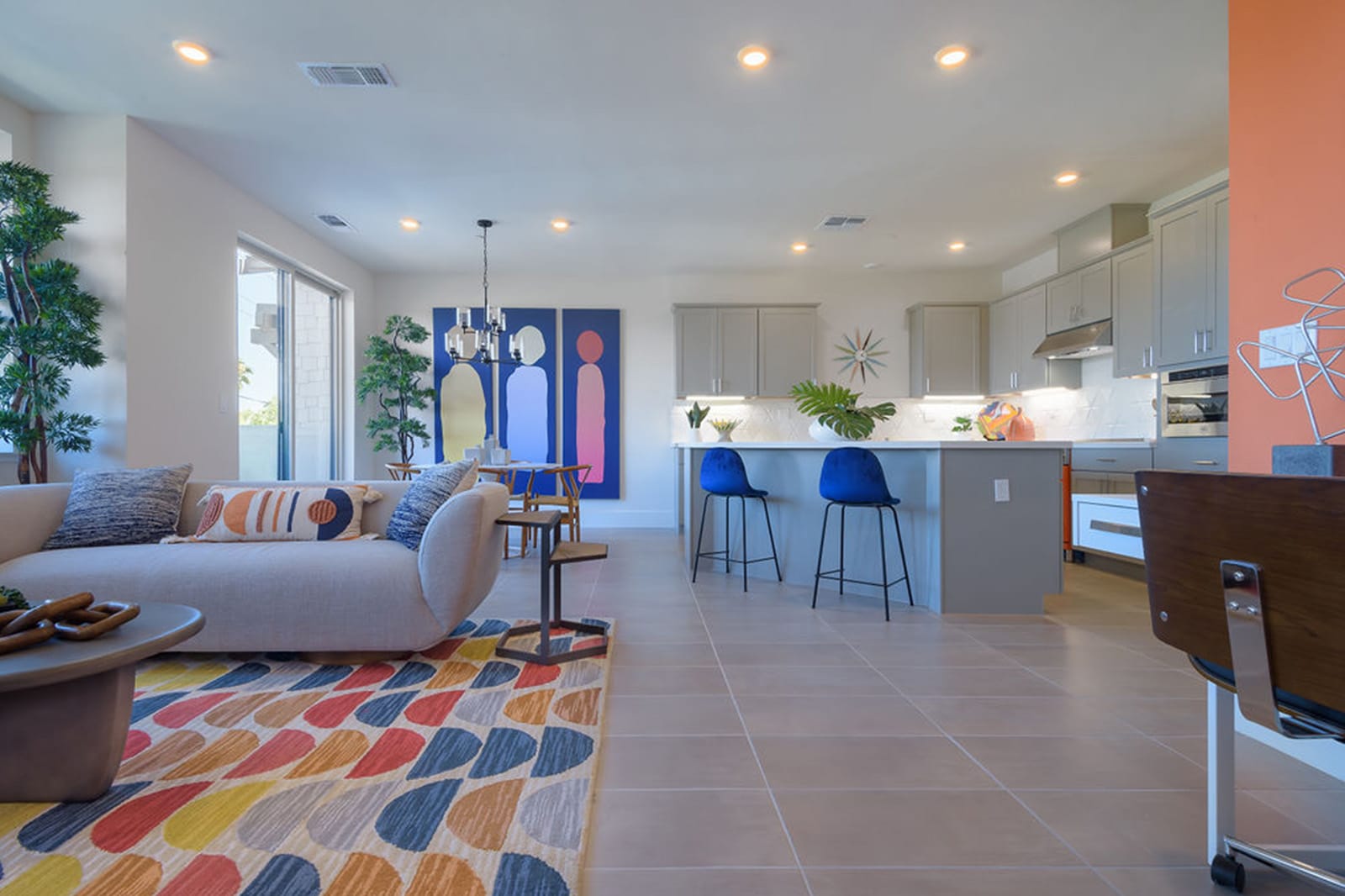 Plan 2R at Lavender in Sunnyvale, CA
Or, get quaint and cozy with printed wallpaper, delicate throws and tufted sofas or armchairs.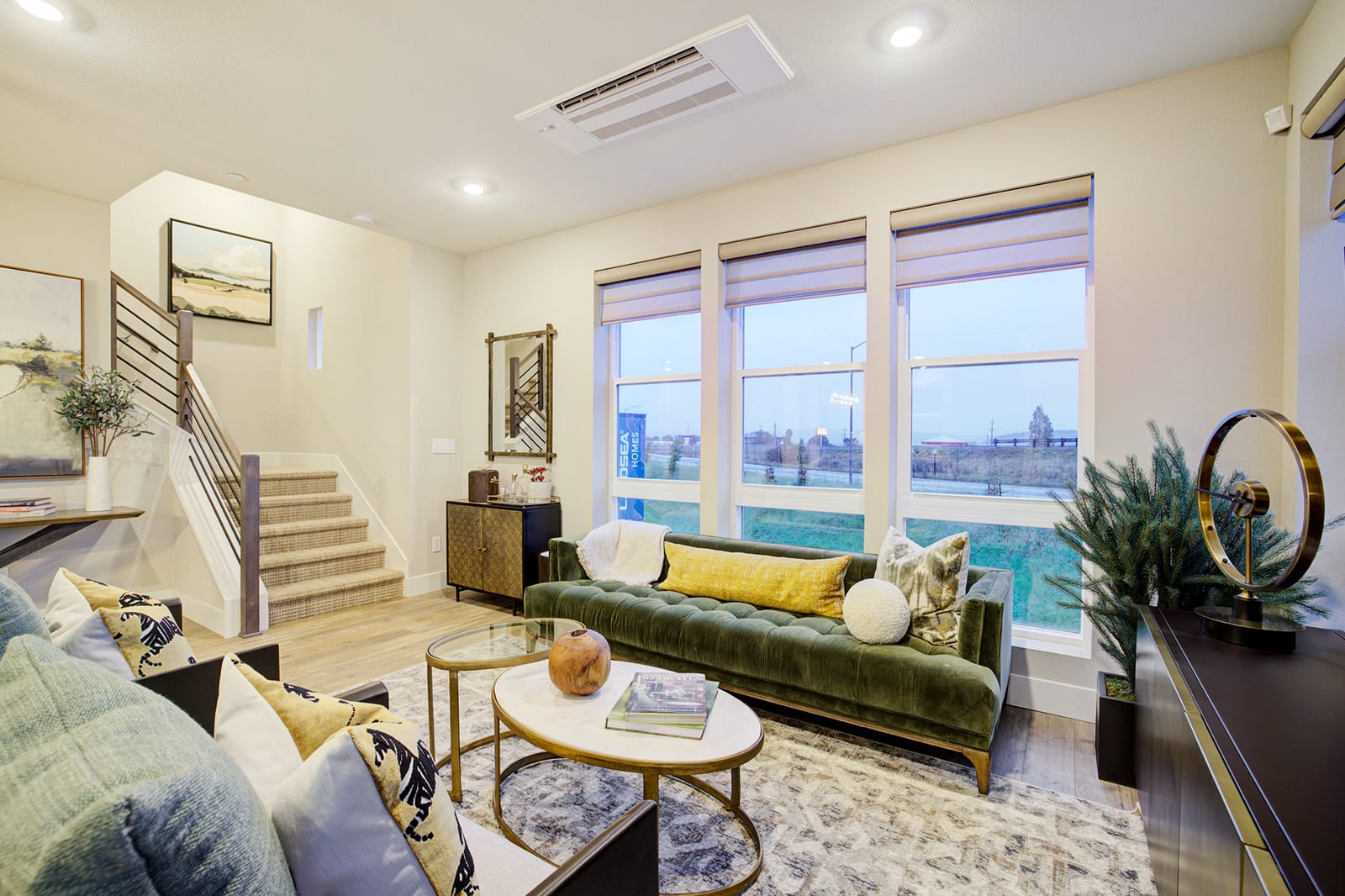 Plan 4R at Verandah in Novato, CA
Spa Day Every Day
Pair the resort-style amenities at our communities with a spa-like interior. One of the biggest interior design trends of 2023 evokes relaxation and luxury—spa style gives you that same feeling you get after visiting a world-class retreat. Opulent yet calming, this concept combines natural pearlescent stones like marble and quartzite with neutral beige, ivory and cream tones.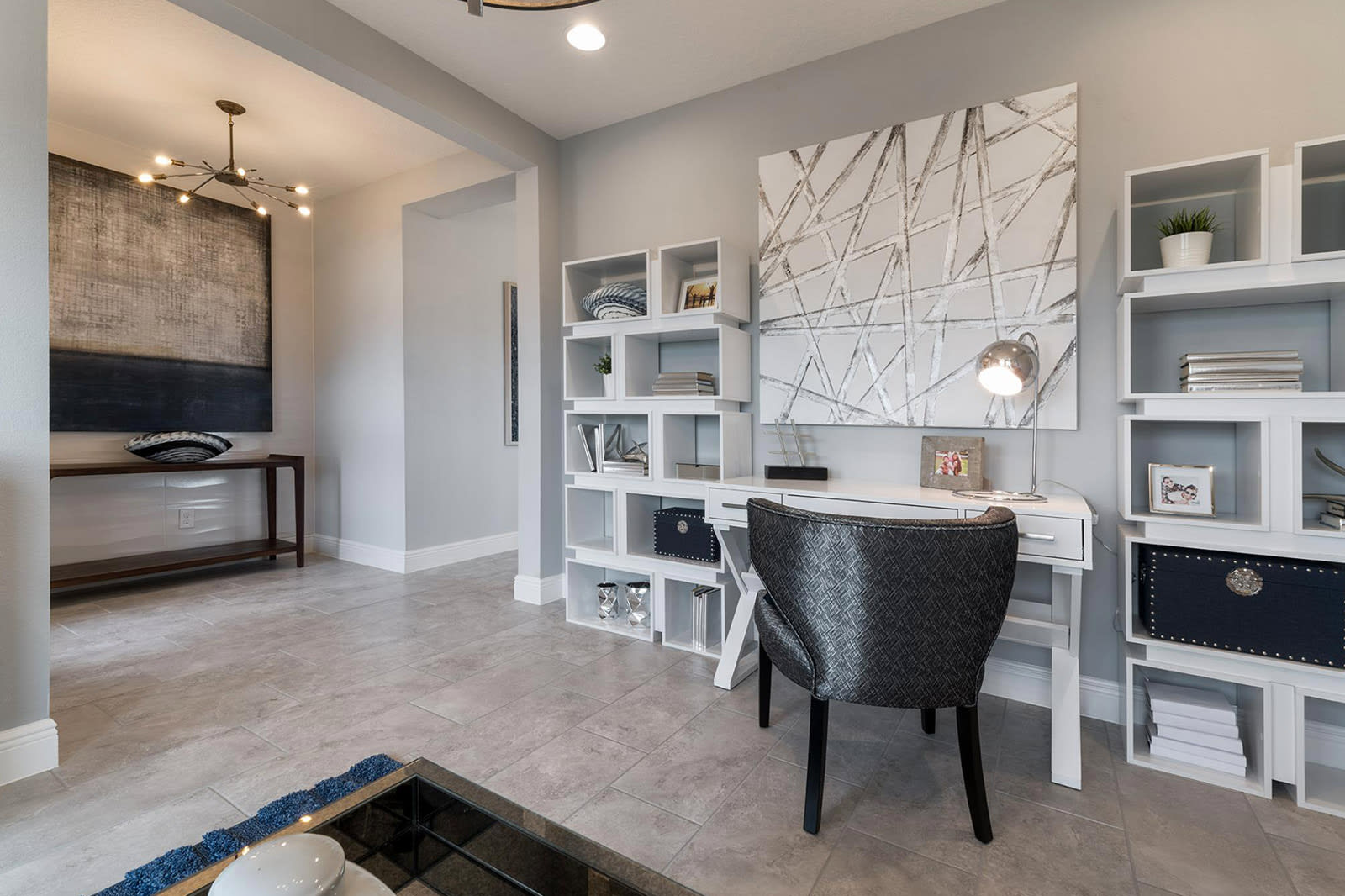 Wilshire at Preserve at Sunrise in Groveland, FL
Redefine Borders
Whether painted, wood-paneled or wallpapered, borders are making a comeback. This simple design element can add dramatic flair to your home décor and does not have to be confined along the four sides of a wall. Think out of the box and have fun.
Consider intricate woodwork. Outline an eye-catching piece of art or furniture. Or break up the monotony of a bare wall with segments to enhance its visual appeal.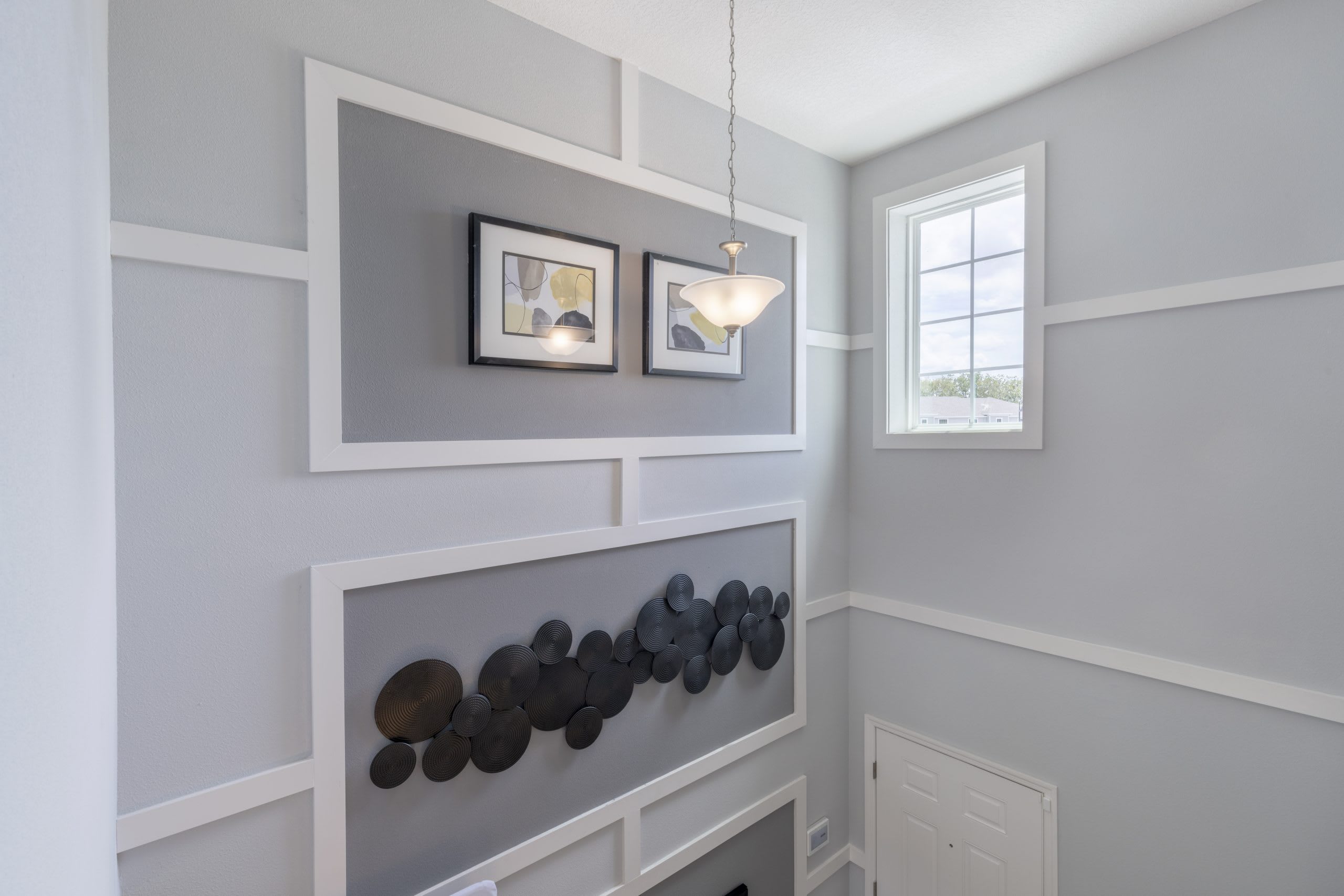 Paige at Legacy Landings in Davenport, FL
A home refresh doesn't have to be a complete overhaul of your space. These simple home trend designs can have a big impact on the aesthetic of your décor. With new home communities in Southern California, Northern California, Arizona, Florida, Texas and NYC Metro, Landsea Homes offers the ideal spaces to bring your unique vision to life. Check out our Pinterest page, the perfect place for design inspiration year round, and transform your home into your haven to live in your element.