The Design Experience
Landsea Homes is making it easier than ever to make your vision of home a reality. Once you've found the perfect floor plan in a community you love, you're ready to design the home of your dreams from the inside out. After you've done all the paperwork and signed the contract, it's time for the real fun to begin at one of our Landsea Homes Design Centers.
That's where our design experts will work closely with you to make sure your home is a true reflection of your taste and lifestyle. Here, we've put together a walk-through to show what your design experience may look like with the Landsea Homes team.
How to Prepare
You may already have the perfect vision of what you want your home to look like. Regardless of whether you're a super fan of home makeover shows or not, it's always good to find visual inspiration for the vibe you want to accomplish in your space.

So if you're looking for a reason to scroll through Pinterest or Instagram for a few hours, you're in luck. Whether it's color palettes, mixed textures, wall papers or wood types—pin it, screenshot it or print it out to create a mood board with other inspiration you may find from magazines, pictures you've taken or anything else you can think of to convey your individual style.

For more inspiration, check out the Landsea Homes Pinterest page.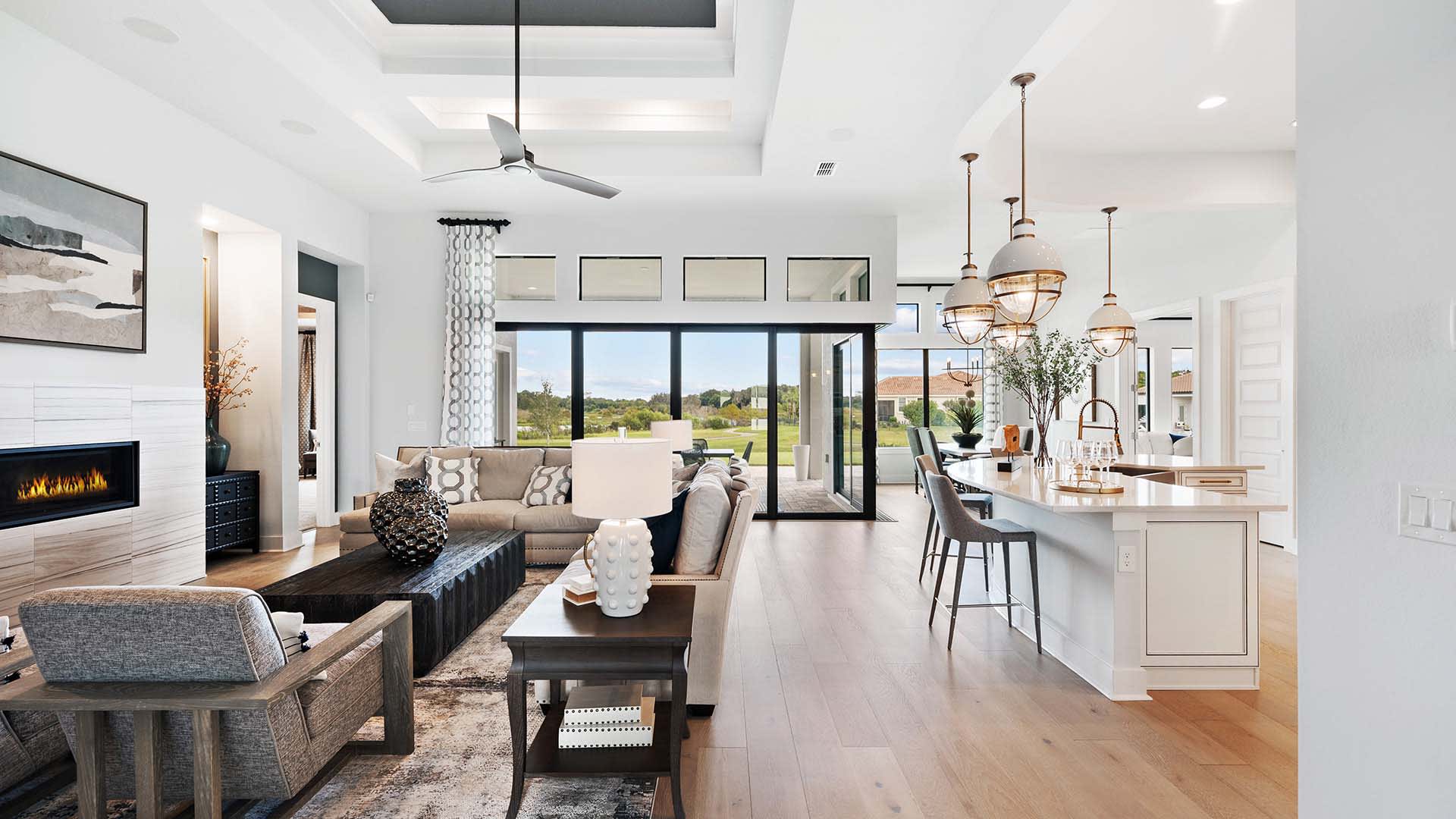 What to Expect at the Design CenterOnce you've shared your vision and general budget, our expert designers will be ready to take you through the available design choices for your new home and suggest what may best fit the interior design aesthetic. You'll get your foundational decisions out of the way first, including flooring, countertops and cabinetry selections.

From then on, it's all about the details. Total personalization comes into play when you're making decisions about knobs or pull tabs, natural wood or painted, chrome or steel faucets and more. Creating a space that's made just for you from the ground up is one of the best parts about enjoying a new-construction home by Landsea Homes.

Want an inside look before your visit? Click here to take a peek at our recently built Design Center in Irvine, California.

What Part Your Mortgage Plays
An exciting aspect of buying a new Landsea home is that you can personalize your space with our team of expert designers and have the cost built into your monthly mortgage investment. That means you can truly have the home of your dreams on move-in day without worrying about extra upfront costs or fixer-upper repairs.

Plus, when you buy a new Landsea home, you can rest assured that Landsea Mortgage powered by NFM Lending will find the right financial solution for you and support you every step of the way through the close of escrow.
Are you ready to live in your element? Landsea Homes offers a wide range of new home options in communities across the country including Southern California, Northern California, Arizona, Texas, Florida, Colorado and NYC Metro.
Want to learn more about the design experience with Landsea Homes? Hear it from our happy homeowners here. Plus, be sure to Like us on Facebook and follow us on Instagram to keep up to date on all the latest news and updates from Landsea Homes.