Landsea Homes Story
Landsea Homes Corporation (Nasdaq: LSEA) is a publicly traded residential homebuilder based in Dallas, Texas that designs and builds best-in-class homes and sustainable master-planned communities in some of the nation's most desirable markets. The company has developed homes and communities in New York, Boston, New Jersey, Arizona, Colorado, Florida, Texas and throughout California in Silicon Valley, Los Angeles, and Orange County. Landsea Homes was named the 2022 winner of the prestigious Builder of the Year award, presented by BUILDER magazine, in recognition of a historical year of transformation.
An award-winning homebuilder that builds suburban, single-family detached and attached homes, mid-and high-rise properties, and master-planned communities, Landsea Homes is known for creating inspired places that reflect modern living and provides homebuyers the opportunity to "Live in Your Element." Our homes allow people to live where they want to live, how they want to live – in a home created especially for them.
Driven by a pioneering commitment to sustainability, Landsea Homes' High Performance Homes are responsibly designed to take advantage of the latest innovations with home automation technology supported by Apple®. Homes include features that make life easier and provide energy savings that allow for more comfortable living at a lower cost through sustainability features that contribute to healthier living for both homeowners and the planet.
Led by a veteran team of industry professionals who boast years of worldwide experience and deep local expertise, Landsea Homes is committed to positively enhancing the lives of our homebuyers, employees, and stakeholders by creating an unparalleled lifestyle experience that is unmatched.
Live in Your Element
What does it mean to live in your element? It begins with the acknowledgment that home is the most important place there is. It should be everything we can imagine, and more.
At Landsea Homes, we believe that all of the expertise, innovation and care that go into designing and building your new home should be felt and sensed at first sight, and for decades to come. The harmony between the outside environment, and the inside livability. The form, and the function. The beauty, and the brains. From the moment you enter, it should feel like a celebration of life and space.
Living in your element, therefore, is what happens when your home and its surroundings change the way you live, work and play.
Our Team
Led by a team of industry professionals who possess years of experience and deep expertise in our local markets, we exist to make a positive impact on the lives of our homebuyers, employees and all stakeholders, beginning with the acknowledgment that homes and communities are more than just structures and developments—they are the single most important place in life.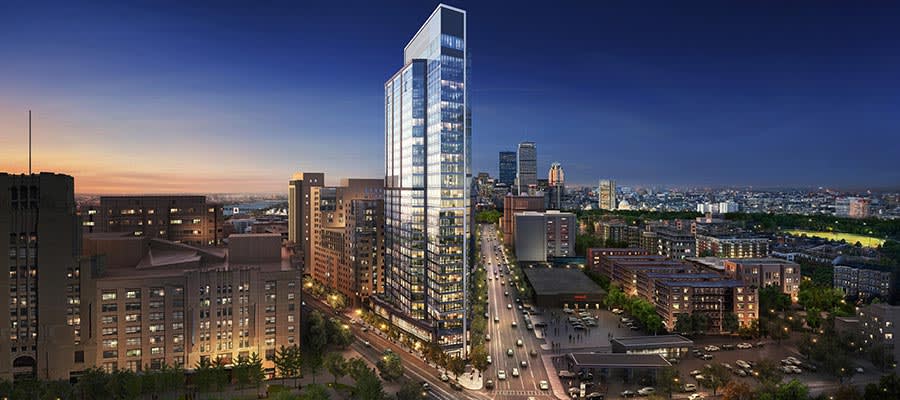 John Ho
Chief Executive Officer | Board Member
John Ho has served as Landsea Homes' Chief Executive Officer and Director since 2013. Prior to forming Landsea Homes, Ho spent 10 years in real estate investment and development at Colliers International and Jones Lang LaSalle. He served as Director at Jones Lang LaSalle from 2011 to 2013, leading the firm in cross-border business development and delivering transactional, consultancy and other integrated real estate services to outbound Chinese businesses investing overseas. Ho received a bachelor's degree from the University of Southern California and an MBA from the UCLA Anderson School of Management.
Mike Forsum
President and Chief Operating Officer
Mike Forsum serves as Landsea Homes' President and Chief Operating Officer. Before joining Landsea Homes in 2016, Forsum spent seven years in private equity as a partner specializing in residential real estate investing and co-founded Starwood Land Ventures in 2008, an affiliated company of Starwood Capital Group Global. He has spent more than 30 years in the homebuilding industry as a senior level executive, leading homebuilding operations at KB Homes, serving as Division President of Ryland Homes, and as West Region President and a member of the North American leadership team at Taylor Woodrow/Morrison. Forsum is on the National Board of Directors for HomeAid America and received his bachelor's degree from Arizona State University.
Franco Tenerelli
Chief Legal Officer
Franco Tenerelli has served as Landsea Homes' Executive Vice President, Chief Legal Officer and Secretary since 2016. He previously served as Regional Counsel for Toll Brothers, a publicly traded homebuilder, from 2013 to 2016, managing the company's legal affairs for the western region and and helping guide the successful acquisition and integration of Shapell Homes. Prior to Toll Brothers, he was a lawyer with Holland & Knight LLP, where he served as counsel to a variety of public and private companies. Tenerelli received a bachelor's degree from UCLA, a JD degree from Loyola Law School, and an MBA from the UCLA Anderson School of Management.
Chris Porter
Chief Financial Officer
Chris has more than 30 years of diverse experience in corporate finance in both public and private equity settings across multiple industries, including commercial real estate, senior housing, defense contracting and banking/finance sectors. In 2013, Chris joined senior housing real estate developer Silverstone Healthcare Company, as President and Chief Financial Officer. He was instrumental in growing the company to include nine luxury developments, and was successful in raising approximately $1 billion in debt and equity. During his tenure, he also oversaw all accounting, reporting, finance, human resources, liquidity and asset management functions.
Dilliana Stewart
Chief Accounting Officer
Dilliana Stewart has served as Landsea Homes' Chief Accounting Officer since 2022. She has over 20 years of experience in the industry, with an extensive and diverse SEC and technical accounting background. Stewart previously served as Vice President of Technical Accounting and Financial Reporting at Invited, Inc. Prior to that position, she was Senior Director of SEC and Financial Reporting at Green Brick Partners, Inc. Stewart received a bachelor's degree from Kansas State University.
Careers
There are jobs—and then there are careers. The kind of work that is more meaningful, with opportunities to challenge yourself, use your highly valued skills and experience, and surround yourself with talented, motivated people. That's the kind of work you can expect at Landsea Homes. If that's something you're looking for, come join us.
Learn More