Comfort on Your Command
Today's homes are designed for more than function. They're designed for life, with innovations that provide the ultimate in personal comfort, energy efficiency and low environmental impact. That's why Landsea's High Performance Homes at Island View and Waterside at Alameda Marina include a Mitsubishi Electric heating and cooling system. Don't settle for yesterday's technology when choosing your new home—choose a residence equipped to meet your needs through every stage of life.
Unmatched Quality
Your Mitsubishi Electric All-Climate Heat Pump delivers exceptional heating and cooling across all seasons. Unlike conventional systems, our variable speed equipment is longer lasting and more energy efficient, maximizing comfort inside while reducing our environmental footprint. And with a dedication to quality and testing, Mitsubishi Electric stands behind its products with a ten-year equipment warranty.
Uncompromising Control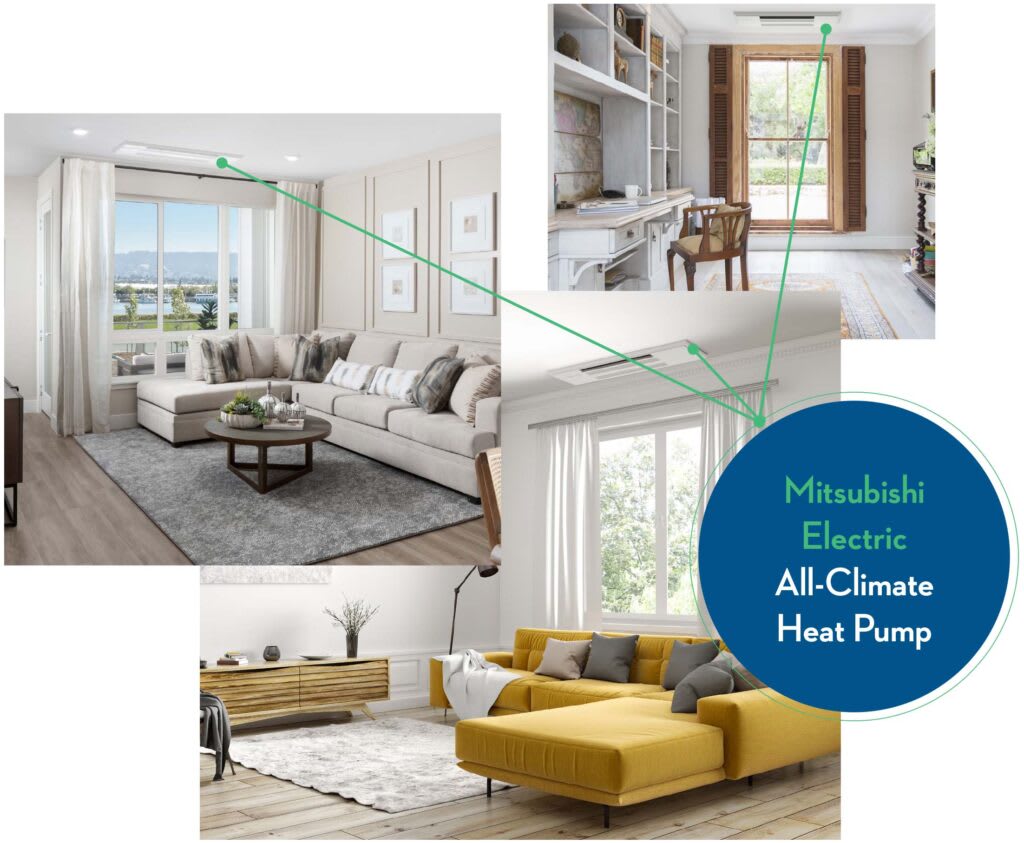 Room-by-room control gives you comfort on your command. It's also the smarter, more eco-conscious approach to managing energy use within your home. EZ FIT® Recessed Ceiling Cassettes provide advanced climate control in every room through compact yet stylish indoor units that go unnoticed in presence, but not in impact. Zoned control allows every member of your home to define and personalize their desired level of comfort, down to the degree.
Unbeatable Comfort
Our Mitsubishi Electric heating and cooling systems in every High Performance Home are designed for life, inside and out. Smarter homes make for happier lives—with an unparalleled connection to nature simply by design.
High Performance Homes provide every Landsea homeowner with a space that functions in their favor, on their terms. Designed to respect the planet and its people, these smart home automation features make for effortless day-to-day living that's sustainable not only for the environment, but for your lifestyle.