Flexible financing available in Arizona communities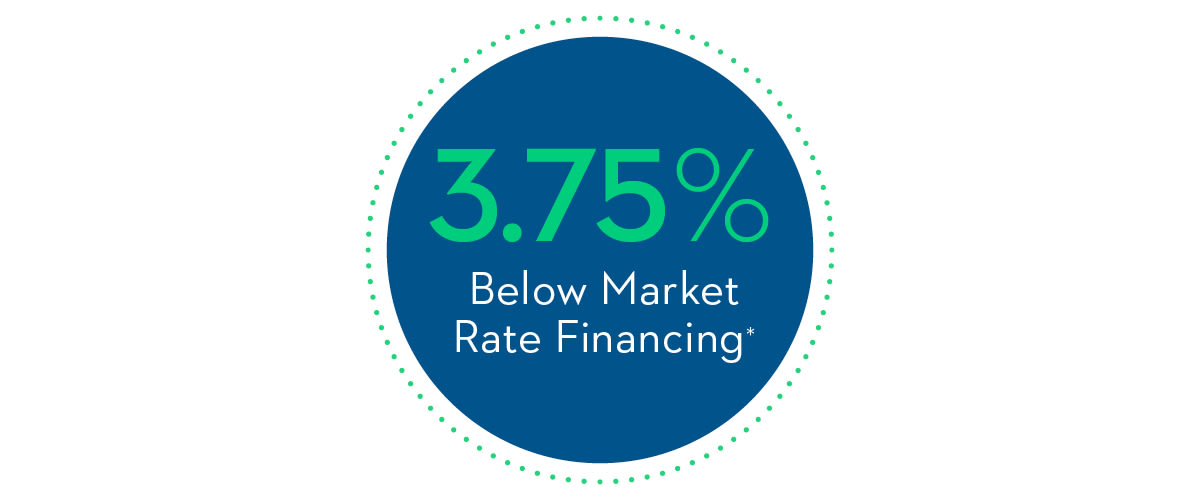 BUY NOW
SAVE MORE!
Save today with flexible financing through NFM Lending! Buy a Landsea home now through June 30, 2022, and we will pay for a below-market interest rate with reduced mortgage payments. Whether it's a 2-1 buydown at 3.75%,* an extended rate lock** or other flexible financing solutions that best suit your needs, it's your choice—and it's on us.
CALL (480) 999-4783 FOR DETAILS
Tolleson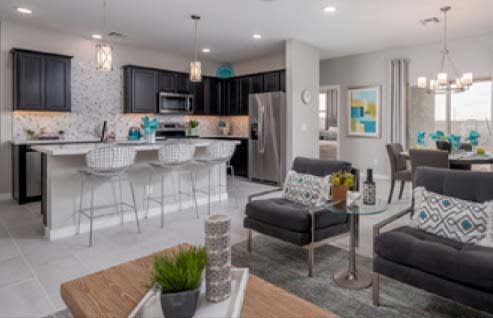 Waddell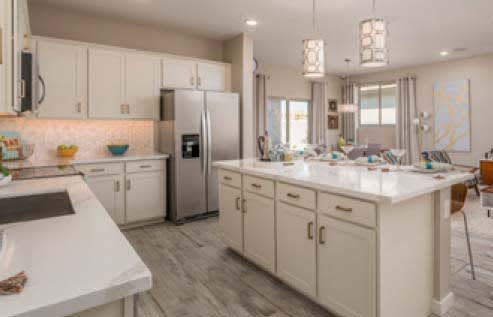 This is a co-marketing piece with Landsea Homes. NFM Lending is not affiliated with Landsea Homes. You are entitled to shop around for the best lender/builder for you. Contact NFM Lending directly to learn more about its mortgage programs and your eligibility for such programs. *Incentive on financing is up to $13,000. Rates effective 6/7/22. Valid on new home contracts entered as of 6/7/22 – 6/30/22. All information contained herein is subject to change at any time. Reduction in payment is the result of builder or seller concessions used to buy down the rate and is not guaranteed by NFM Lending. 10% down payment is the responsibility of the borrower. The rate stated above is for a 30-year conventional loan product with a 90% LTV (loan-to-value) at current APR and approved interest rate, including MI, assuming an eligible FICO® score and DTI <45%. An annual and monthly mortgage insurance premium may be required and will vary depending on the loan characterization. Payments and rates may vary based on borrower's credit score, actual closing costs and other variables. **An upfront 1% non-refundable fee may apply. Fees are non-refundable if the loan does not close for any reason. A one-time float-down is available if interest rates have improved at least 0.125% within 60 days prior to closing. The lesser of the existing lock expiration date or 60 days will be used on float-downs. Depending on your situation, flood, property hazard and mortgage insurance may be needed, which could increase the monthly payment and annual percentage rate (APR). Make sure you understand the features associated with the loan program you choose and that it meets your unique financial needs. Subject to debt-to-income and underwriting requirements. This is not a credit decision or a commitment to lend. Eligibility is subject to completion of an application and verification of homeownership, occupancy, title, income, employment, credit, home value, collateral and underwriting requirements. Not all applicants will be approved for financing. NFM, Inc. cannot predict where rates will be in the future. Not all programs are available in all areas. Offers may vary and are subject to change at any time without notice. NFM Lending Tempe branch is located at 850 West Elliot Road, Suite 101, Tempe, AZ 85284. MLOs and company are CA licensed by the Department of Business Oversight under the California Residential Mortgage Lending Act. CA #6039416 and 4131349 (dba NFM Consultants, Inc.). Branch NMLS #1490627. Branch licensing information: AZ 0121417. NFM, Inc. d/b/a NFM Lending. NFM, Inc. is licensed by AZ #0934973, TX #2893, FL #MLD174 and #MLD795. For NFM, Inc.'s full agency and state licensing information, please visit www.nfmlending.com/licensing. NFM, Inc. NMLS #2893 (www.nmlsconsumeraccess.org). NFM, Inc. is not affiliated with, or an agent or division of, Landsea Homes, a governmental agency or depository institution. Copyright © 2022.