Broker Incentive Program
Brokers, it pays to partner with us!
Until June 30, 2023, you can take advantage of an unbeatable incentive program—every sale at Verandah in Novato and Lavender in Sunnyvale increases your broker referral amount!* That's right, for a limited time, two sales at these incredible communities will net you a generous 3% incentive. Three sales will yield a 3.5% bonus, while four or more sales mean a 4% payout.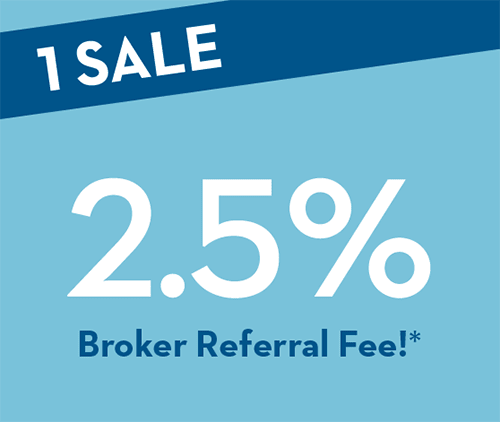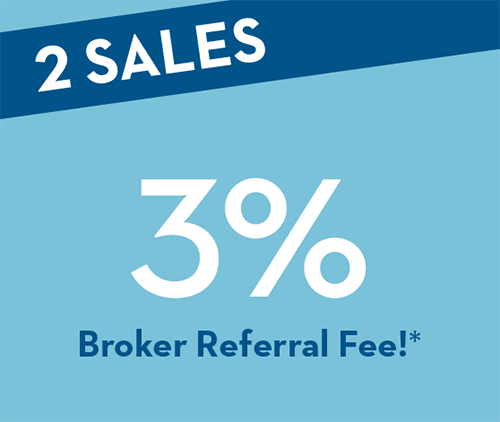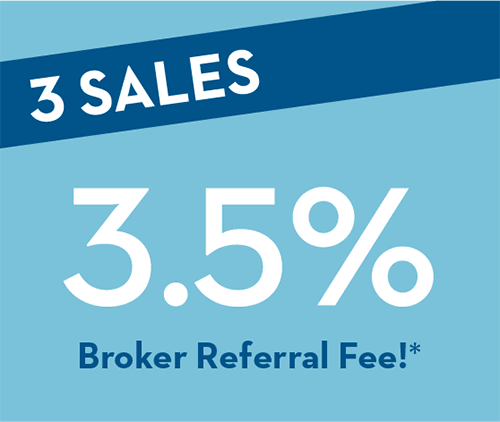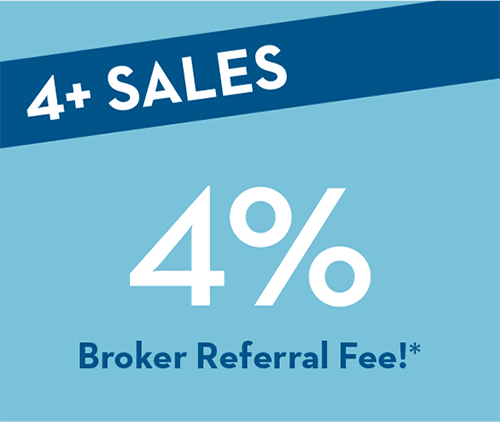 Landsea Northern California has paid over $7.5 million in broker referral fees since 2021**—don't miss your chance to become one of many happy Landsea Homes partners.
Today's your (pay)day—schedule a visit with your clients and show them why Lavender and Verandah are truly a cut above the rest.
© 2023 Landsea Homes Corporation. LANDSEA® and LIVE IN YOUR ELEMENT® are federally registered trademarks of Landsea or its licensors. Plans, pricing, product information, square footage, amenities and community/neighborhood information are subject to change without notice or obligation. *Broker referral fee tiers only valid on new home purchases at Verandah and Lavender. To be eligible for any referral tier (2.5%, 3%, 3.5% or 4%), licensed broker must register and accompany client on initial visit, and client must contract the Verandah or Lavender home by June 30, 2023. Only when the Verandah or Lavender home closes escrow will the broker referral fee tier be applied, and the broker can qualify for the next referral fee tier amount to be applied on the subsequent closing. **Broker referral payout total from January 1, 2021, through December 31, 2022. Homes and floor plans shown do not represent actual homesites or exact features or dimensions of any home. Models shown do not reflect racial or other preference. Square footage is approximate. All rights reserved and strictly enforced. Fee tiers not available in conjunction with other offers, incentives, or promotions. This is not an offering where prohibited by law. No information contained herein shall be deemed to constitute a representation or warranty of any kind. Please consult a Landsea Homes sales representative for details. Landsea Real Estate California, Inc. CA DRE #02030520.